Mo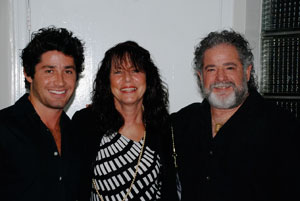 untain Mike Realty is owned by Mike Goldstein. Mike is a resident of both Beech Mountain, North Carolina, and Golden Beach, Florida. Originally from New York City, Mike graduated in 1972 from the College of Aeronautics, and served a tour of duty with the US Air Force Reserves. Mike met his wife in New York in 1969 and together they traveled to Florida, where they opened and operated a successful copy machine business for twenty-five years. Mike Goldstein also founded and managed a local telephone company for over ten years.
It is with that same professionalism, drive and attention to detail that Mike Goldstein now offers some of the best mountain properties in the area. Mike is a licensed Real Estate Broker, in good standing with the NC Real Estate Commission, and a member of the Avery Watauga Association of Realtors, a member of the North Carolina Association of Realtors, a member of the National Association of Realtors, and a member of the MLS.
Mike's long time love of the mountains and nature is where the name "Mountain Mike" was derived, and his passion for real estate born.
Mike loves fly fishing, deep sea fishing, hiking, canoeing, running and kayaking to name a few of his favorite activities.